CURRENTLY NEW ON UK TV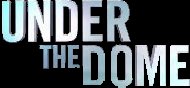 ---


For rants and raves and random thoughts on the worlds of screen sci-fi try the Sci Fi Freak Blog.
---
YOU JUST MISSED





---
---

---
---
Welcome to the Sci Fi Freak Site, a site run by fans of science fiction on television and at the movies for fans of science fiction tv and films. There aren't any lists of facts and stats and names here (there are professional sites that can do all that so much better). No, here there are simply our opinions of what we have seen - the good, the bad and downright reprehensible. Over one hundred TV productions and a similar number of films are given honest reviews as and when they appear in the UK and we can get to see them. What we do promise is that every review is what we really think and that we watch every single episode of every single show that we review. And our respect for anyone who gets a sci fi project off the ground is undimmed by the quality of the final product. If you enjoy the site then please sign please sign our
Guestbook and, as a non-human once said, "Live long and prosper".
---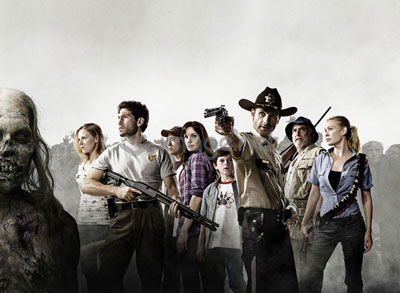 The zombies are back! Yes, the zombie apocalypse continues in the fourth season of the bloodiest show on television. Can the new adventures continue the return to form of the show or will we be walking away from THE WALKING DEAD?
---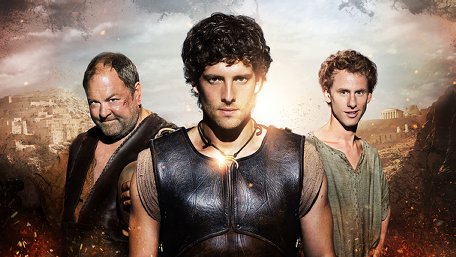 From the team that brought you MERLIN comes a new Saturday night fanstasy extravaganza in the shape of ATLANTIS. Legendary heroes Jason, Hercules and, ahem, Pythagoras face danger and monsters in search of fortune and glory.
---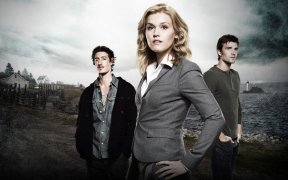 The events of the last season reached an apocalyptic climax in the final episode. Can the new season continue the story of the troubled small town in Maine in the same fashion? Find out as SyFy airs the fourth season of HAVEN
---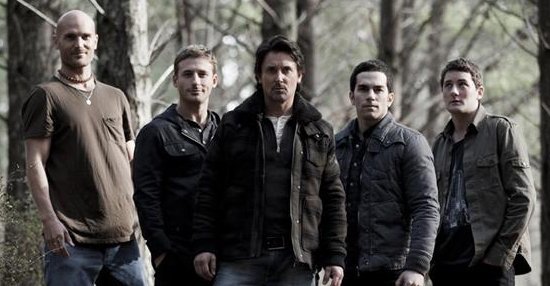 New Zealand's premier television fantasy show returns for a third season, dealing with Gaia's rise to goddesshood and the fact that she's not the goddess everyone was expecting. Bad language, booze and familial angst ahoy.
---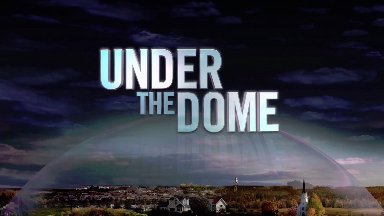 Stephen King's doorstep book about the implosion of a town placed inside an impenetrable dome gets the full TV treatment. Humanity under the microscope's lens or looking at an empty fishbowl? Read the reviews.
---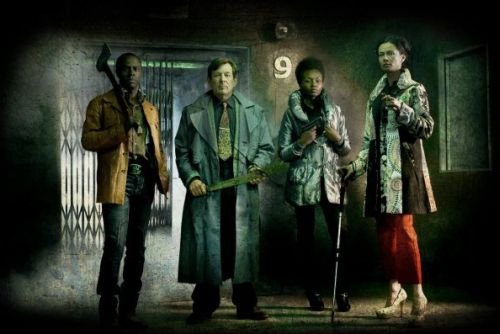 Africa's answer to the X-FILES, ROOM 9 sees an ambitious detective in the fictional New Azania, join a mis-matched team of outcast cops to fight evil in its many forms. Showing on the Africa Channel is it a refreshingly new outlook or a pile of foetid hyenas kidneys?
---


It's the show that just won't die! SUPERNATURAL returns for its eighth season with Dean Winchester fighting his way out of Purgatory and the word of God being something that everyone wants. Welcome back, boys.
---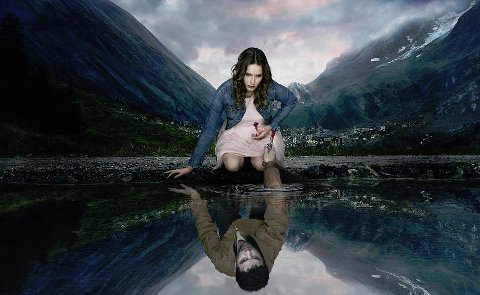 People are coming back from the dead in a small town in the high alps. The questions of how and why might be answered, but there'll be lots of French moodiness before we get there. LES REVENANTS, or if you prefer the Channel 4 title THE RETURNED.
---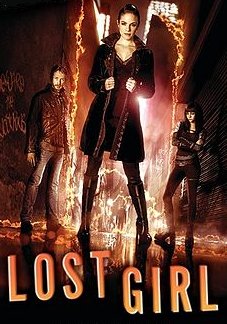 Bo the succubus who just wants to be good is back for another season of kicking supernatural posteriors on SyFy.
---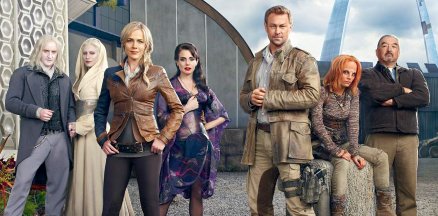 Alien arks come to Earth and an invasion is fought off. The world is left a mess and in a frontier town called DEFIANCE humans and aliens try (not very hard) to get along.
---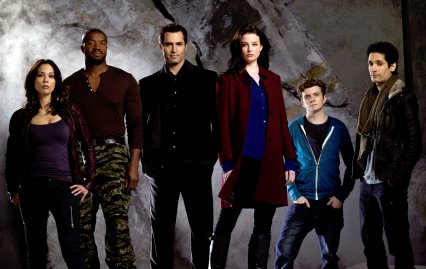 Kiera Cameron is still locked in the present, fighting to find a way back to her past, which is everyone else's future. Confused? Time-travelling anti-terrorist show CONTINUUM returns to SyFy for a second season.
---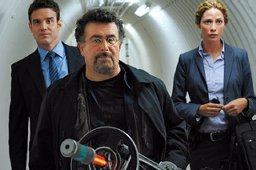 The second part of the fourth season deals with the dreadful fallout from Artie's use of the Astrolabe. Can the team recover?
---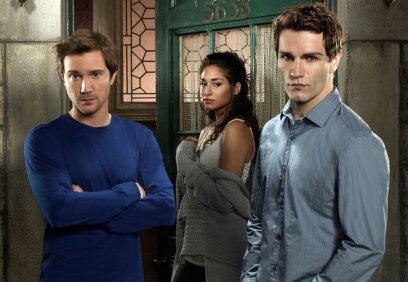 What do you get if you have a vampire, a werewolf and a ghost sharing a house? It's not a joke, it's BEING HUMAN, one of the finest genre shows in recent years. So good was it that the US had to create its own version and now that the UK show has finished we can finally get to see what they have made of it. BEING HUMAN USA.
---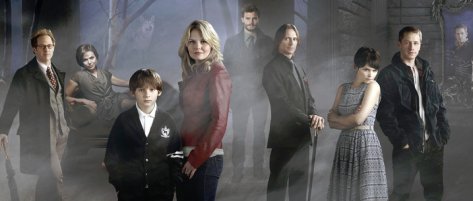 The updated, reworked and generally mangled beyond all recognition (but in a good way) fairy tale show returns to fIVE for a second season and we can't wait to find out what new stories Storybrooke has for us.
---
DOCTOR WHO is back for more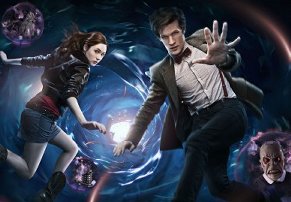 It's the second part of the Doctor's anniversary year and new stories will be told, old stories will be referenced, there is the mystery of a new companion to solve and a new Tardis control room to admire. Britain's premier science fiction show looks nothing like the venerable institution that it is.
---
Custom Site Search: Sci Fi Freak Site
---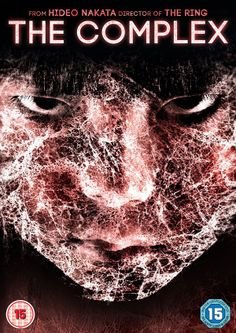 THE COMPLEX is a Japanese horror movie from Hideo Nakata, the maker of RINGU. Unnerving settings, scary kids, reality and unreality merging are all staples of his work and are all here, present and correct. But is the decision to buy the DVD (out on January 27th) a complex one? Read the review.
---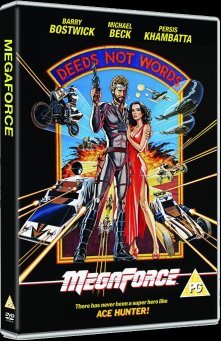 MEGAFORCE storms onto the shiny disc format. Barry Bostwick plays Ace Hunter (we kid you not!), the golden jumpsuited leader of an elite fighting force that strikes wherever freedom, fashion of sensible hairstyles are threatened. A VHS cult favourite, it's out on November 25th 2013 on DVD. We watched it so you wouldn't have to.
---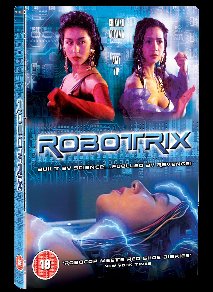 She's mean, she's mechanical, she's naked. Yes, it's ROBOTRIX, a cult favourite on VHS coming to DVD to remind you of the sheer amount of bonkers that the Hong Kong exploitation cinema industry could fit into a single movie. It's out on November 25th 2013 and we've (p)reviewed for you.
---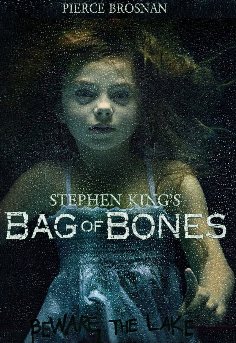 Another Stephen King doorstep novel gets the TV miniseries treatment as BAG OF BONES comes to the shiny disc format. Pierce Brosnan plays a bereaved novelist who heads for the familiar small towns of Maine to try and write a new novel, but instead finds himself caught up with a messy custody case, an old curse and a blues singer who the townsfolk most definitely done her wrong. Click on the image to find out whether this ranks with the top King adaptations or whether it's just rank.
---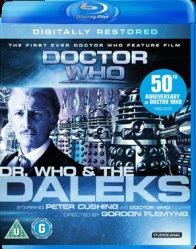 There's an awful lot happening this year to celebrate a certain Time Lord's birthday and one of the most exciting is this release of digitally remastered blu ray copies of DR WHO AND THE DALEKS and DALEKS:INVASION EARTH 2150AD. Click on the images to find out what we thought of the new shiny discs available from May 27th.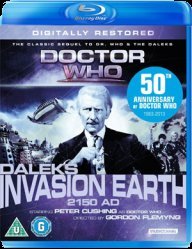 ---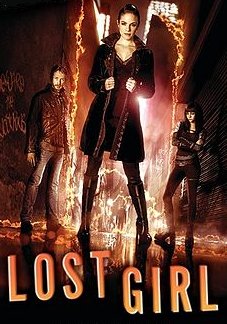 LOST GIRL COMES TO DVD.
The first season of the adventures of Bo, Succubus and kick ass action heroine, comes to DVD with all 13 episodes in the shiny disc format. Initially unaware of her origins, she is cast into a dangerous underworld of strange creatures known as the Fae. Aided by sexy cop and a quirky gal pal, she solves mysteries and fights for the people caught up in the supernatural shenanigans. You can find out what we thought of the season here or get yourself over to your favourite high street or online purveyor of shiny discs.
---
---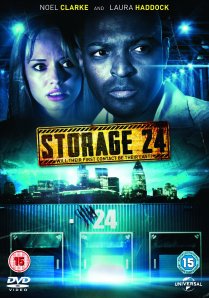 What would you do if you were caught in a locked self-storage facility with a creature that likes eating people? Curl and and cry for our mummy is our answer, but the characters in STORAGE 24 are made of sterner stuff. You can find out what happens from October 29th when this home-grown comedy/sci-fi/actioner comes out on shiny disc format.
---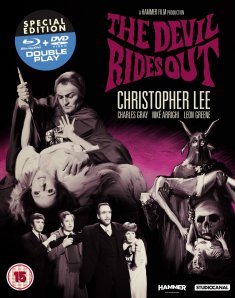 The latest in Studiocanal's restorations of Hammer Studios films are almost upon us and they are led by the excellent THE DEVIL RIDES OUT, starring Christopher Lee in an adaptation of the novel by Dennis Wheatley. Black magic, giant spiders and the narrator from THE ROCKY HORROR PICTURE SHOW - what more could you want? A snazzy new blu ray restoration? It's here on October 22nd. Don't be late.
---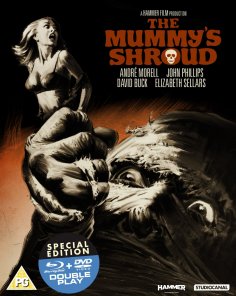 THE MUMMY'S SHROUD was another attempt by Hammer Studios to make a man in bandages terrifying. Studiocanal have restored the film to make it look as good as a man who has spent 3000 years in a tomb can. The resulting Blu Ray will be available from October 22nd.
---

View
Sign
---