CURRENTLY NEW ON UK TV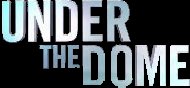 ---


For rants and raves and random thoughts on the worlds of screen sci-fi try the Sci Fi Freak Blog.
---
YOU JUST MISSED






---
---

---
---
Welcome to the Sci Fi Freak Site, a site run by fans of science fiction on television and at the movies for fans of science fiction tv and films. There aren't any lists of facts and stats and names here (there are professional sites that can do all that so much better). No, here there are simply our opinions of what we have seen - the good, the bad and downright reprehensible. Over one hundred TV productions and a similar number of films are given honest reviews as and when they appear in the UK and we can get to see them. What we do promise is that every review is what we really think and that we watch every single episode of every single show that we review. And our respect for anyone who gets a sci fi project off the ground is undimmed by the quality of the final product. If you enjoy the site then please sign please sign our
Guestbook and, as a non-human once said, "Live long and prosper".
---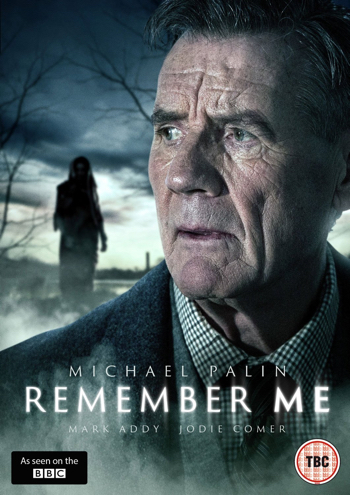 With indecent haste, the BBC has rushed out the DVD of three part ghost story REMEMBER ME to cash in the generally favourable response to this (almost) seasonal ghost story. The BBC has a history of ghost stories for Christmas, so how does this one stack up against that legacy. The three parter is reviewed here in case you missed it or in case you simply found REMEMBER ME forgettable.
---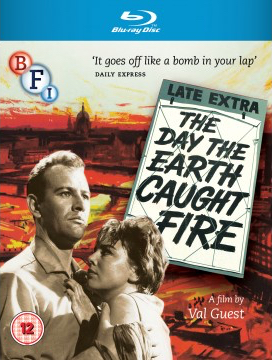 The seminal, not to mention flipping good, British science fiction end of the world film THE DAY THE EARTH CAUGHT FIRE has been digitally remastered and is now presented by the British Film Institute and Studiocanal on Blu Ray. Do we need any more incentive to review one of our most favourite British science fiction films of all time? We don't think so. Head on over to the review and find out just why we really rate this movie.
---



A strange disease hits New York and it is down to a rogue CDC operative to buck the official cover up and team up with an old monster hunter to save the people. Yes, it's Guillermo Del Toro's foray into vampires, zombies, diseases, worms in eyeballs and all manner of other pretty things, now out on Blu Ray and DVD for you to own. This new take on an old tale debuted on Watch in the UK and has come out on shiny disc formats with considerable speed. Eager to please those who want to watch it all over again or afraid that everyone will have forgotten it by the end of the week? You can read our episode by episode reviews here. Alternatively, you could make your way down to the local emporium of flat circular things that play in machines under your telly, get it and make your mind up for yourself. Your choice really.
And if that's not enough to sate your appetite, then head on over to TWO STRAINS and compare sequences from the TV show to its comic book source.
---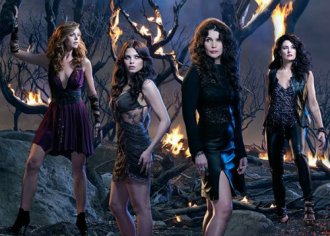 Two young women learn that they are the latest in a long line of witches and that they are reaching the age when they will both come into their powers and die (again). Their mother and aunt are determined that this won't happen (again), but there are forces ranged against them that are determined to see the girls dead and, if possible, the older women with them. You can find out what we thought of the show with our episode by episode reviews here, but the show is out of DVD in your local sellers of shiny disc formats.
---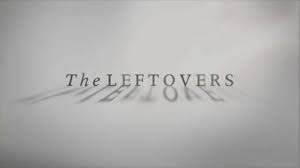 In the aftermath of the sudden disappearance of 2% of the world's population, the people of the small midwestern town of Mapleton struggle on in the face of the ongoing loss and the rise of strange and threatening cults.
---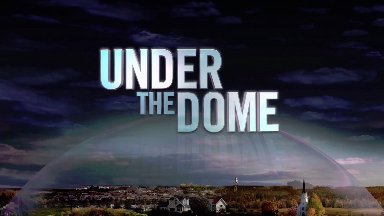 Hard to believe that the first season of this show covered only a couple of weeks. The second season is back for even stranger developments. Can the town under the fishbowl survive?
---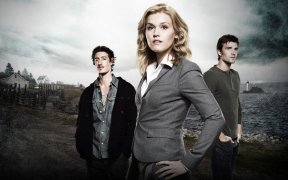 After the dimension-spanning climax to the last season, what now for the citizens of the most troubled town in the world? Welcome back to HAVEN
---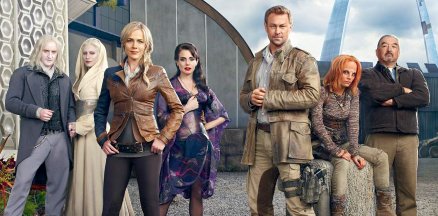 Now under the yolk of an oppressive regime can the aliens and humans of the frontier town called DEFIANCE finally learn to get along? We guess it's not going to be likely in this second outing for the SyFy series.
---
DOCTOR WHO is back for more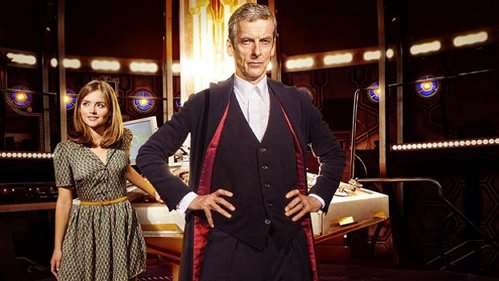 The Doctor has a new face. The show has new titles and a new version of theme tune. Do all these things add up to an improvement or a big step backward. Only the reviews will tell.
---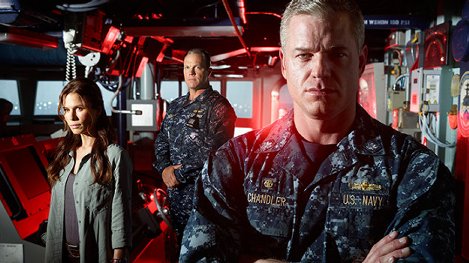 The last remaining US Navy warship sails the seas after a virus wipes out most of the world, dispensing American values and a whole lot of whupass on whoever they can find.
---
Custom Site Search: Sci Fi Freak Site
---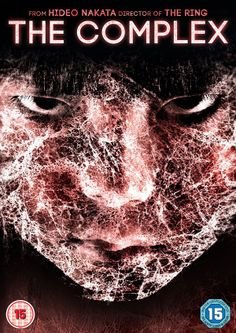 THE COMPLEX is a Japanese horror movie from Hideo Nakata, the maker of RINGU. Unnerving settings, scary kids, reality and unreality merging are all staples of his work and are all here, present and correct. But is the decision to buy the DVD (out on January 27th) a complex one? Read the review.
---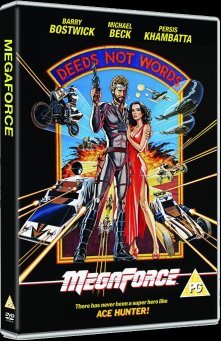 MEGAFORCE storms onto the shiny disc format. Barry Bostwick plays Ace Hunter (we kid you not!), the golden jumpsuited leader of an elite fighting force that strikes wherever freedom, fashion of sensible hairstyles are threatened. A VHS cult favourite, it's out on November 25th 2013 on DVD. We watched it so you wouldn't have to.
---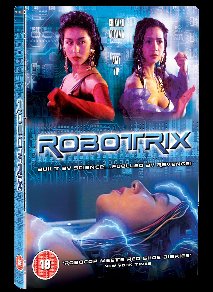 She's mean, she's mechanical, she's naked. Yes, it's ROBOTRIX, a cult favourite on VHS coming to DVD to remind you of the sheer amount of bonkers that the Hong Kong exploitation cinema industry could fit into a single movie. It's out on November 25th 2013 and we've (p)reviewed for you.
---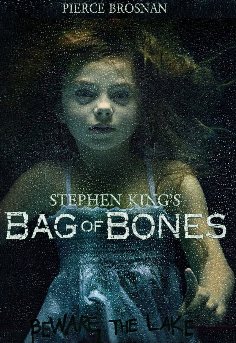 Another Stephen King doorstep novel gets the TV miniseries treatment as BAG OF BONES comes to the shiny disc format. Pierce Brosnan plays a bereaved novelist who heads for the familiar small towns of Maine to try and write a new novel, but instead finds himself caught up with a messy custody case, an old curse and a blues singer who the townsfolk most definitely done her wrong. Click on the image to find out whether this ranks with the top King adaptations or whether it's just rank.
---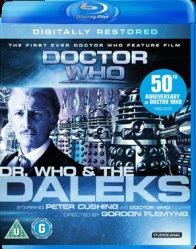 There's an awful lot happening this year to celebrate a certain Time Lord's birthday and one of the most exciting is this release of digitally remastered blu ray copies of DR WHO AND THE DALEKS and DALEKS:INVASION EARTH 2150AD. Click on the images to find out what we thought of the new shiny discs available from May 27th.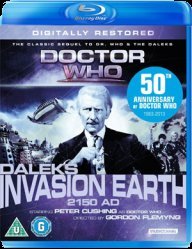 ---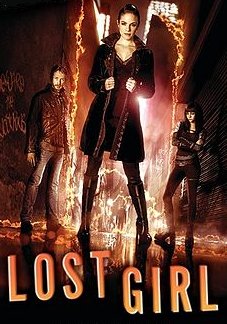 LOST GIRL COMES TO DVD.
The first season of the adventures of Bo, Succubus and kick ass action heroine, comes to DVD with all 13 episodes in the shiny disc format. Initially unaware of her origins, she is cast into a dangerous underworld of strange creatures known as the Fae. Aided by sexy cop and a quirky gal pal, she solves mysteries and fights for the people caught up in the supernatural shenanigans. You can find out what we thought of the season here or get yourself over to your favourite high street or online purveyor of shiny discs.
---
---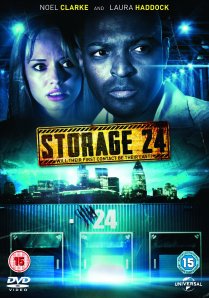 What would you do if you were caught in a locked self-storage facility with a creature that likes eating people? Curl and and cry for our mummy is our answer, but the characters in STORAGE 24 are made of sterner stuff. You can find out what happens from October 29th when this home-grown comedy/sci-fi/actioner comes out on shiny disc format.
---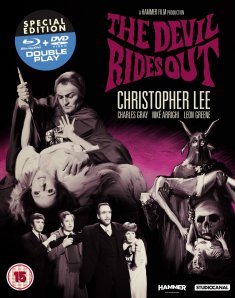 The latest in Studiocanal's restorations of Hammer Studios films are almost upon us and they are led by the excellent THE DEVIL RIDES OUT, starring Christopher Lee in an adaptation of the novel by Dennis Wheatley. Black magic, giant spiders and the narrator from THE ROCKY HORROR PICTURE SHOW - what more could you want? A snazzy new blu ray restoration? It's here on October 22nd. Don't be late.
---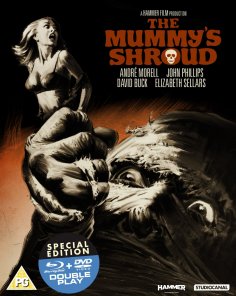 THE MUMMY'S SHROUD was another attempt by Hammer Studios to make a man in bandages terrifying. Studiocanal have restored the film to make it look as good as a man who has spent 3000 years in a tomb can. The resulting Blu Ray will be available from October 22nd.
---

View
Sign
---