CURRENTLY NEW ON UK TV

---


For rants and raves and random thoughts on the worlds of screen sci-fi try the Sci Fi Freak Blog.
---
YOU JUST MISSED

---

---
---




---
Welcome to the Sci Fi Freak Site, a site run by fans of science fiction on television and at the movies for fans of science fiction tv and films. There aren't any lists of facts and stats and names here (there are professional sites that can do all that so much better). No, here there are simply our opinions of what we have seen - the good, the bad and downright reprehensible. Over one hundred TV productions and a similar number of films are given honest reviews as and when they appear in the UK and we can get to see them. What we do promise is that every review is what we really think and that we watch every single episode of every single show that we review. And our respect for anyone who gets a sci fi project off the ground is undimmed by the quality of the final product. If you enjoy the site then please sign please sign our
Guestbook and, as a non-human once said, "Live long and prosper".
COOKIE CONSENT
The Sci Fi Freak Site uses cookies only for Google Analytics stats to determine where our audience is and what they are enjoying. This helps us to decide what else to put on our site. Continued use of the site will be considered as consent for this.
---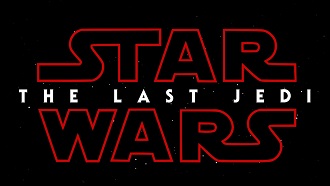 In case you hadn't noticed, there's a new STAR WARS film out and we've seen it. Not that it's going to make any difference at all as to whether or not you go to that galaxy far, here is what we thought of it. We've tried to stay away from spoilers, but be warned that we can't talk about the film without saying something that might spoil it for you.
---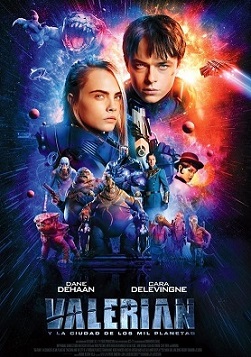 Luc Besson, the french director of THE FIFTH ELEMENT, goes back in amongst the stars with the new action space opera VALERIAN AND THE CITY OF THOUSAND PLANETS. The trailer looked epic. It stars two up and coming pretty young things and it has behind it the visual genius of the man who also brought us LUCY and NIKITA. How can it possibly fail? Read the review here.
---
THE DARK TOWER. Stephen King's epic is finally here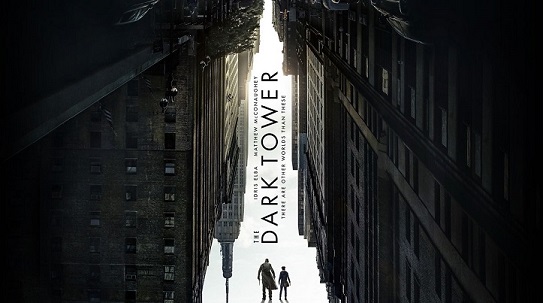 It has been in development hell for so long many people thought that THE DARK TOWER would never arrive, but you can't keep a good Stephen King tale down. Heaven knows, you can't keep a bad Stephen King tale down in terms of Hollywood making an adaptation. So is this new take on his grandest tale everything it should be or just another ill-advised attempt to raid the King back catalogue? Read the review here.
---
THE LEFTOVERS. TV's strangest drama reaches it final season.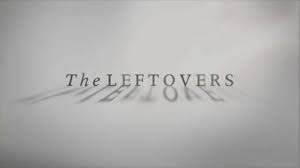 The apocalypse is coming, maybe, as the third and final season of THE LEFTOVERS is reviewed. Will Kevin and Nora make it as a couple? Will the mystery of the departed 2% of the world's population be solved? How many of the characters will finally get locked up for being certifiably nuts? Can the show possibly find a worthy conclusion? Read the reviews here.
---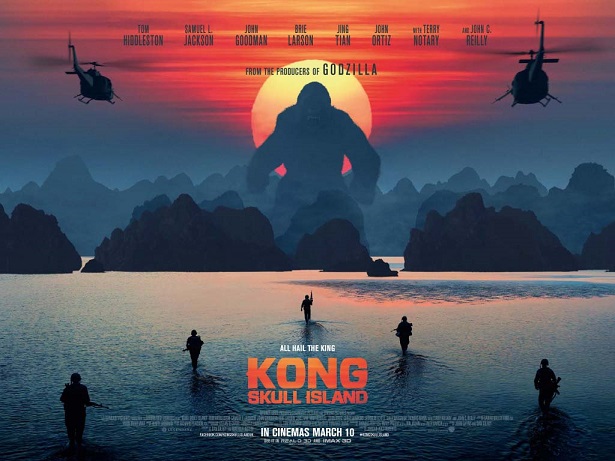 The most famous giant rampaging monster of them all is back in cinemas in KONG: SKULL ISLAND. Taking on a top-name cast and with a trailer that kicks butt big style, can the giant gorilla with an attitude show that he is a monster for all seasons? How will AVENGERS alumni Tom Hiddleston and Samuel L Jackson fare against their (literally) biggest co-star? Read the review here.
---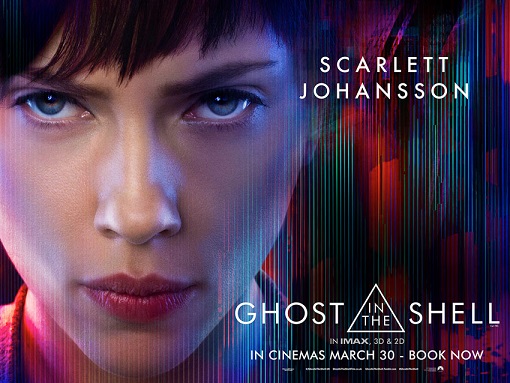 GHOST IN THE SHELL is one of the most-loved manga and animes ever conceived and so the only surprise about its coming to the big screen in live action form is that it took so long. Scarlett Johannson stars as Major, a cybernetic crime fighter with a human brain taking on the latest in high tech dangers in the neon streets of Japan. So, a MATRIX-style triumph or will we be calling for our computer exorcist? Read the review here.
---
Custom Site Search: Sci Fi Freak Site
---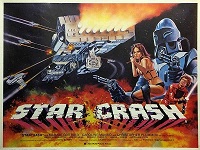 STARCRASH was one of the first wannabe STAR WARS clones that flooded the market in the wake of that film's total domination of the film world. After all, how hard can it be? A few whizzy spaceships, a robot that talks funny, a hissable villain, some light swords and a Hammer starlet wearing not very much - all the ingredients of a good night out, now a night in with the release of the film on Blu Ray. What kind of a night in, though? Has the film aged as well as its far more famous inspiration? Read the review and find out.
---

View
Sign
---